Tim is a conductor, composer and music educator in the Chicago land area.

Besides his role as the Musical Director and Conductor of the IVYSO, he also currently serves as the Conductor of the Midwest String Orchestra and Assistant Conductor of the Midwest Philharmonic Orchestra. Tim has previously served as the Assistant Conductor of the Northwest Symphony Orchestra. He also regularly guest conducts the West Suburban Flute Orchestra and conducts musical productions at the Summer Place Theatre in Naperville.

​As a composer, Tim Janiszewski is an active freelance composer writing for both the digital and concert medium. With several recent premieres of his compositions including Pursuit of the Mountain, Tragic Beauty, Woodwind Quintet no. 1 and his String Quartet no. 1, Tim Janiszewski has been in demand to commission pieces for ensembles and performers of all ages and abilities.

​An active educator and clinician in the Chicagoland area and abroad, Tim Janiszewski has over nine years of teaching experience in both the classroom and private lesson setting. Tim Janiszewski has worked with many different schools and age groups as a music educator and clinician. These schools include Lake Forest High School, Maine East High School, Glenbard East High School, Churchville Middle School, Cass Junior High School, Woodale Junior High School, Hampshire Middle School, East Richland High School, East Leyden High School, Lake Forest County Day School, and Palatine High School.

Tim Janiszewski studied at Elmhurst College where he received his Bachelors in Music Education and Music Theory and Composition. During his time at Elmhurst College, he was the winner of six student conductor competitions where he conducted The Elmhurst College Symphonic Band and The Elmhurst College Philharmonic Orchestra for three consecutive years. He was also guest conductor of the Elmhurst College Varsity Band on two occasions, the second occasion as a guest composer where he conducted the premiere of his piece entitled Pursuit of the Mountain. He also conducted the Elmhurst College Theatre pit orchestra in the musical production Dames at Sea.

Aelsa is an alumna of the Illinois Valley Youth Symphony Orchestra. After joining the organization in 2013, Aelsa went on to graduate and attend Illinois Valley Community College where she studied management and music. In May 2019, she graduated Summa Cum Laude from Illinois State University with a a B.S. in Music.


Up through her sophomore year of college, Aelsa remained active in the IVYSO and the Illinois Valley arts community as a whole. She worked as the personal assistant to NCI ARTworks president, was an advocate for the arts on the IVCC campus, volunteered as an intern to former business manager Delle Peterson, and was the Musical Director of the IVYSO's entry-level ensemble, the Junior String Orchestra.​


Aelsa transferred to Eureka College, where she studied conducting and pedagogy under Maestro David Commanday of the Heartland Festival Orchestra and piano under Mrs. Pamela Bates. She then completed her degree at ISU, where she studied conducting under Dr. Anthony Marinello III, piano with Dr. Tuyen Tonnu, and orchestral performance under ​Dr. Glenn Block.


Aelsa lives in Bloomington and works full-time in administration at The Music Shoppe in Normal. She also serves as the Music Coordinator at First Baptist Church in El Paso, IL and takes gigs on violin, viola, and piano on the side.​
​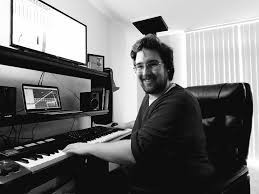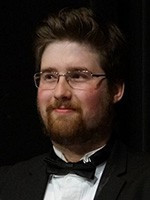 The Illinois Valley
Youth Symphony Orchestra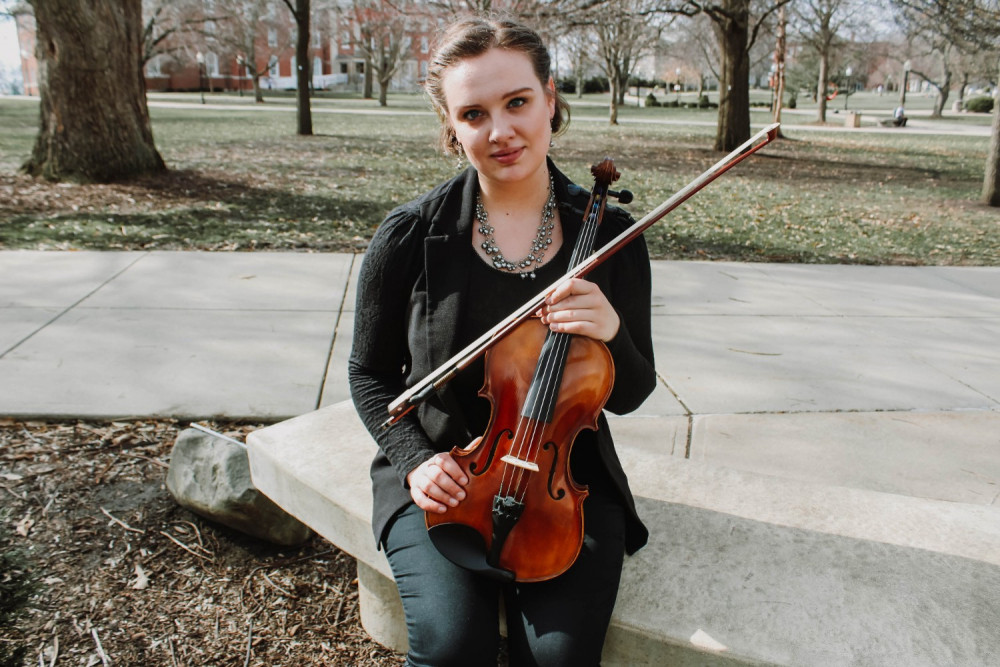 Musical Director and Conductor